The Speaker
Feel free to browse a collection of Dr. John Gerdy's available presentations. Inquire for more information about a specific presentation using the associated button provided, or contact us here.
---
A Primer
Whether as an individual, business, or organization, we are all somewhere along a developmental continuum relating to issues around race. In his presentation titled, "The Journey of an Old White Dude in the Age of Black Lives Matter: A Primer", John educates and challenges us to move a bit further along that continuum. While POC should occupy the majority of space to articulate these issues, there is only so much Black people can tell White people about them. To that end, Gerdy speaks specifically as one old White dude directly to other White folks, with a profound sense of respect and humility. If you are considering embarking on a similar journey of understanding and action, Gerdy provides a story and path that will resonate. This is a presentation of real-life experiences, research conducted, lessons learned, issues analyzed, and resources provided, ending with an inspirational call to action.
---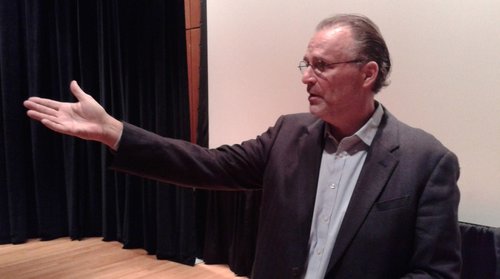 BALL OR BANDS: FOOTBALL VS. MUSIC AS AN EDUCATIONAL AND COMMUNITY INVESTMENT
In a perfect world, all school extracurricular activities would be fully funded. But with all indications being that future education funding will be significantly reduced, it's painfully clear that we no longer live in a perfect world. As a result, school and community leaders as well as parents will be forced to determine how to allocate increasingly scarce extracurricular dollars, particularly in the areas of athletics and the arts. In such an environment, the fundamental question is which extracurricular activities garner the best educational return on investment.
These decisions must be made with the recognition that America's economy web-speaking has changed from one based on industrial might to one driven by technology, creativity, collaboration, and innovation. What does this mean as applied to educational funding and priorities? How should it impact efforts to structure schools and educational curriculums to prepare our children to succeed in this rapidly changing and increasingly competitive world economy and integrated global community?
To successfully meet these challenges, parents, education policymakers and community leaders must be fully informed to enable them to approach these difficult decisions with a more thorough understanding of the issues and impacts these activities have on educational and community outcomes.
Based on his provocative book Ball or Bands: Football vs. Music as an Educational and Community Investment, John draws not only on relevant research and data but also his extensive experience in both worlds. The result is a thoughtful, thorough, and clear-eyed comparative analysis of the educational value of football versus music programs in providing our children with an education worthy of the 21st century.
"In a society of educational decisions of where school, community, and financial support should be directed, John helps focus and disseminate what is important."

— Brady Rohlfs, Director of Bands – Waverly High SchoolInquire about Balls Or Bands Presentation
---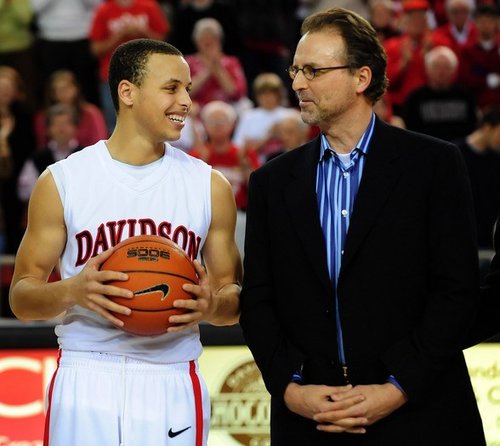 SPORTS: THE ALL-AMERICAN ADDICTION. THE ROLE OF SPORT IN OUR SCHOOLS AND COMMUNITIES
As the son of a high school football coach who virtually grew up in the locker room, an all-State, all-American and professional basketball player with an MA in Sports Administration and a Ph.D. in Higher Education who has worked as a youth sports director, at the NCAA and as Associate Commissioner of the Southeastern Conference, John has seen and experienced just about everything associated with youth, high school, college and professional sports. He has authored five books and over 40 articles in various journals and periodicals, the vast majority of which examine the role of sport in our schools, communities and American society.
Bill Curry, former NFL player, college head coach (Georgia Tech, Alabama, Kentucky and Georgia State) and ESPN analyst said this about John: "How many folks would take their Ph.D., their basketball stardom and their distinguished mien before Southeastern Conference football coaches and suggest that their ethics needed a bit of tidying? I was there, and trust me, it was memorable. John Gerdy forces us to think like no one else would dare. Every thinking person who loves education and sport will benefit from his wonderful work."
Hodding Carter III, former President and CEO of the John S. and James L. Knight Foundation said the following, "Clear-eyed and knowledgeable, John Gerdy demonstrates that sport has become an American Frankenstein's monster, far removed from its origins and corrupting every level of society it touches. You could not have a better guide to the world of sports in this country, or to the overwhelming need for its reform."
In short, John offers a unique and provocative perspective regarding the role and evolution of sports in America that is sure to spark debate and challenge listeners to think at a new level when considering these issues.
---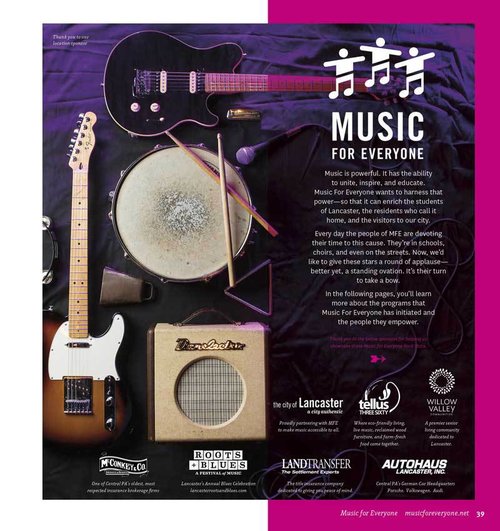 THE ARTS AS A COMMUNITY INVESTMENT
In an increasingly fast-paced world that in many ways has become more disconnected and more impersonal, communities need to invest in and provide activities that foster the types of common, shared civic experiences that bring citizens together.
Perhaps more than any resource, the arts have tremendous power to bring people together to enhance citizen "engagement", leading to a more vibrant, connected community.
Further, individuals who conceive and apply new levels of thinking and creativity to the workplace and marketplace will be the future's most effective, influential and successful employees, entrepreneurs, and community leaders. These people are most likely to be engaged with, and in a position to positively influence communities. Communities that invest in creativity will be more likely to attract this rising "creative class" to want to live, work and raise their families in their community.
In short, strategic investment in the arts is a vital component in building vibrant, prosperous communities.
John has extensive practical experience in this area as the non-profit he founded in 2006, Music For Everyone, has had a significant impact in Lancaster, PA. In short, John has not only written and spoken about the arts as a community investment but has a demonstrated track record of developing and implementing innovative arts-related initiatives that contribute to the building of vibrant communities through programs such as Keys for the City, Music Fridays, and the MFE Community Chorus.
Here's what J. Richard Gray, Mayor of Lancaster had to say about MFE's community impact.
"Music For Everyone has not only provided the opportunity for the young to learn to make beautiful sounds, it has taken these sounds to the public through innovative and creative programs. So often the "arts" are viewed as a static-elitist endeavor. Under John Gerdy's leadership, Music for Everyone demonstrates that music is, in fact, for everyone, and when everyone participates the city prospers."
---