Introduction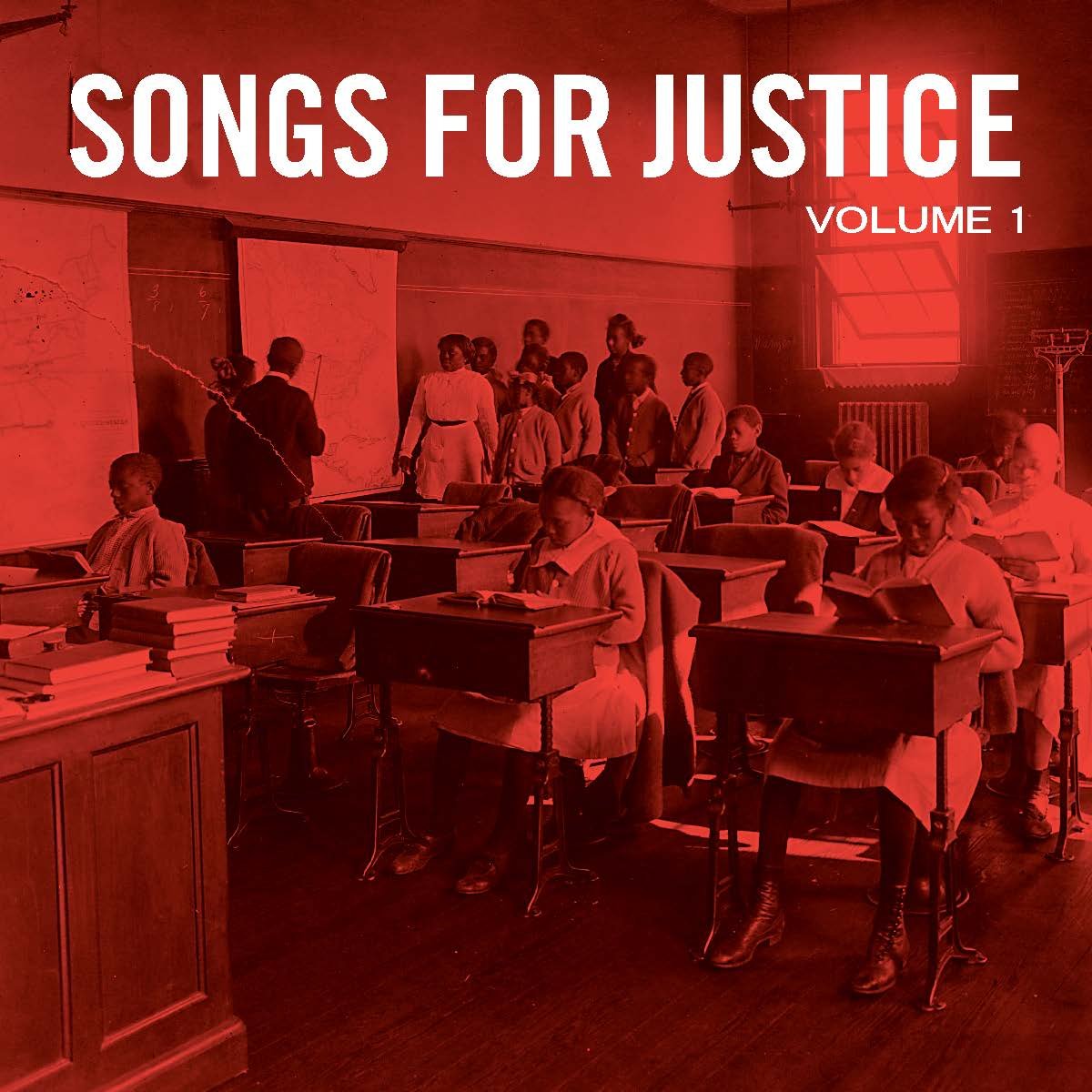 Music For Everyone is a non-profit organization I founded in 2006 with a mission to "cultivate the power of music" in Lancaster County, PA. Such a broad mission, coupled with the fact that music is the universal language has allowed us a lot of flexibility in finding ways to leverage the power and potential of music for community benefit. We began by raising money to purchase instruments for schools. Since then, the organization has evolved to where we now provide instruction, offer after school and summer camp programs and engage in various music centered community building programs. Our mission has also expanded to underwriting initiatives to leverage music as an individual therapeutic and public health tool. In short, MFE's evolution and journey has been long and interesting. It is a journey that has led to our Songs For Justice project.
Songs For Justice was born out of the time-honored tradition related to the responsibility of artists and musicians to "bear witness" to events transpiring around them. The spark that led MFE to undertake this project was the social unrest following the murder of George Floyd at the hands, or more accurately, under the knee of a Minneapolis police officer on May 25, 2020. The first thing that businesses and organizations did in response to the widespread civil unrest that followed was to write a social Justice statement in support of the Black Lives Matter movement and place a BLM sign in their front window. While we published a very thoughtful statement, it felt hollow to us. We felt we needed to do more to act upon our convictions in a concrete way.
Our responsibility to do something beyond a justice statement was greater given the subject matter (music) we employ to make a community impact. Music's power and potential as a change agent has been a part of every social justice movement throughout history. We felt a responsibility to leverage that history and power. Most important however, was that the majority of the children and families we serve are children and families of color. Finally, the proceeds that we generate through sponsorships and donations is being invested back into our programs to provide increased access to music education opportunities for underserved populations.
Songs For Justice is a limited-edition series of vinyl records (45s) we've been periodically releasing and will continue to release over the course of the next several years. Each record features a specific racial, ethnic or interest group and the issues and challenges those groups face in today's world. Additionally, some of the records will highlight and explore issues such as criminal justice reform and voting rights. We called upon Lancaster musicians of all backgrounds to record songs "bearing witness" to what is going on in our society around issues of race, justice and equity. Those songs were placed on Side A of the record. Side B of the record includes either a historical speech on civil and human rights read by a local Lancaster personality or an original spoken word recording by a local artist.
The project leverages the synergies between music, visual arts, poetry, photography and graphic design. Additionally, accounts and narratives regarding how the historical speeches shed a light on the issues of today, discussion questions and inspirational quotes are included as part of a 12 page insert booklet. We have attempted to be very strategic and directed in our efforts to identify and enlist contributors of all colors, all of whom are compensated. The result has been a virtual rainbow collection of diverse contributors to the project. We are also working to develop a teaching curriculum around the records. Ultimately, our goal is to spur debate with the hopes of educating and inspiring people to take action around issues of civil rights, justice and equity.
Finally, each record highlights a Lancaster based nonprofit community benefit organization (CBO) doing affective work in the areas of justice and equity. Our aim is to provide these organizations with a platform to tell their story to the public. This is a way to build synergies among community benefit organizations for wider community impact.
It's a big project with many moving parts. And given the sensitive and fraught subject matter, SFJ has presented many challenges. In response to those challenges and the charged atmosphere around issues of race, we needed to be strategic and intentional about doing the necessary research and groundwork in learning about the nuances of various issues and in identifying participating musicians and artists. It required a lot of honest, critical self-reflection as an organization regarding our diversity efforts.
Doing the research and reading for SFJ has also challenged me to examine my own viewpoints and commitment to social justice issues. I have always been attuned to these issues as a result of my basketball career in which I spent a lot of time in environments where I was the distinct minority. Additionally, my work at the NCAA, Southeastern Conference and my writing has centered on the issue of the exploitation of the Black athlete. Finally, the core mission of Music For Everyone is about providing access to music education opportunity for low income, underserved populations. That said, the research I've had to do as a result of the SFJ project has had a profound impact on me as I've learned an enormous amount.
The second "journey" has been MFE's. In executing this project, we have had to take a long, hard look at our organization from a diversity and inclusion standpoint. The result has been transformational as we have become much more diverse, top to bottom and, as a result, much more effective in meeting our mission. But there have been bumps and challenges along the way and, as a result, many hard lessons learned about diversity that other organizations and businesses might find of interest.
In the end, the purpose of SFJ is to stimulate thought and discussion and to encourage and inspire all of us to reexamine our attitudes around these issues. But most important, to inspire consideration of what each of us might do to be a positive force for social justice and human dignity.
In short, SFJ has been an enormously impactful learning experience. While I've learned an enormous amount about racism, I've also learned a lot about myself. I've learned just how enormous the role and influence of white privilege has played in my life. As a white man, it is so easy to take that for granted because it has been a constant, touching every part of my life for my entire life.
I've also come to better understand the extent to which Black Americans have had to deal with and fight the effects and impacts of systemic racism, both big and small. It has literally been a 24/7/365/400+ battle (24 hours per day, 7 days a week, 365 days a year, for over 400 years). I simply cannot imagine how utterly exhausting it must be to be Black in America.
The process of researching and writing this book involved a lot of self-reflection. The more I learned the more I needed to learn and understand. As I've come to find, I haven't been as "anti-racist" or as much as a racial "ally" as I thought. I discovered many ways in which I was, with no ill intent, engaging in racist behaviors and patterns. I was forced to confront my own biases. That's not easy. It's been a humbling experience. This is difficult work. The challenges are enormous. And it is work that lasts for a lifetime. But it's work that has to be done.
It's also been exhilarating. If you approach these issues with profound humility, an open mind and a commitment to do the necessary work, you can learn. You can grow. You can improve. In that sense the journey has been exciting and hopeful.
With that as background and introduction, my intention is to periodically publish through this website, essays regarding the various reflections and lessons learned, both personally and for MFE as an organization, through the Songs For Justice project. I will also draw on experiences from my basketball career, work as a college athletics administrator, musician and non-profit executive. I hope you find them thoughtful, provocative and interesting.